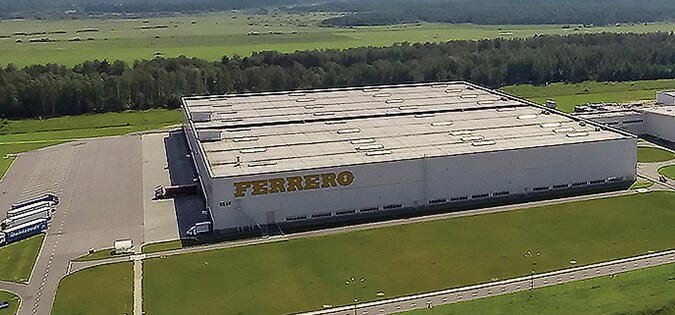 A GLOBAL REALITY
The Ferrero Group approved the Consolidated Financial Statements as of and for the year ended August 31, 2017 with a turnover of 10.5 billion Euro
Ferrero International S.A., parent company of the Ferrero Group, approved the Consolidated Financial Statements of the Group as of and for the year ended August 31, 2017. At that date, the Group was consolidating 91 companies worldwide, with 23 operating manufacturing plants. The Group's products are present directly or through authorised distributors in over 170 countries.
Besides the global uncertainties and the industry challenges and trends, the Group was able to consolidate and confirm its performance during 2016/2017. The Ferrero Group continued to boost investment in its iconic brands and maintaining a high level of operating income as well as strengthening internal R&D activities.
The Group, of which Mr. Giovanni Ferrero is the Executive Chairman and Mr. Lapo Civiletti is the CEO, closed the financial year with a consolidated turnover of 10.5 billion Euro, with an increase of +1.5% compared to the previous year, which reported a consolidated turnover of 10.3 billion Euro.
The sales of finished products increased by 2.2% (2.5% at constant rates) driven by European markets such as Germany, Poland, UK and the eastern European countries, while Italy and France remained flat. Within the American countries, the USA, Canada and Mexico recorded the higher increase in net sales.
The products that contributed the most to the net sales of finished products were mainly NUTELLA
®
, Ferrero Rocher, Kinder Surprise, Kinder Joy, Kinder Bueno and Tic Tac.
The Group's average workforce in 2016/2017 was 30,305, increasing from 29,206 employees in 2015/2016. The headcount as of August 31, 2017 amounted to 34,543 employees, compared to 32,990 as of August 31, 2016.
The Group continued also this year to invest in improving and expanding its factories, plants and equipment in line with its entrepreneurial and social commitments and in constant application of its corporate strategies. Key corporate strategies led to ongoing improvements in the quality and competitiveness of the products portfolio, while paying close attention to product freshness, food safety and the environment, which the Ferrero Group is highly committed to.
During fiscal year 2016/2017 the Group has also completed the acquisition of Fannie May Confections Brands, Inc. and the Harry London chocolate brands from 1-800-FLOWERS.com, Inc. The union between Ferrero and Fannie May represents an important strategic and cultural fit, based on long family histories and high-quality brands.
The Group sustained its strategy of technological development through the expansion of its production capacity, with total capital investments amounting to 744 million Euro (compared to 631 million Euro in the prior year). On the total amount of capital investments, the most significant part was focused on property, plant and equipment (660 million Euro compared to 552 million Euro in the previous year) mainly in Italy, Germany, Poland, Canada and Luxembourg,
Luxembourg, 23 March 2018